Winter can be a particularly difficult time for skin. The most common causes of dry facial skin is due to cold and harsh dry air of winter.
When temperatures drop during winter, so do humidity levels, which can leave us with dry skin. To avoid these winter skin care dryness we can use these methods such as exfoliating your skin regularly, choose proper moisturiser, eat healthy diet and drink plenty of water.
Check the Infographic by "Steemitimages.com" to know more about how to deal with dry skin during winter.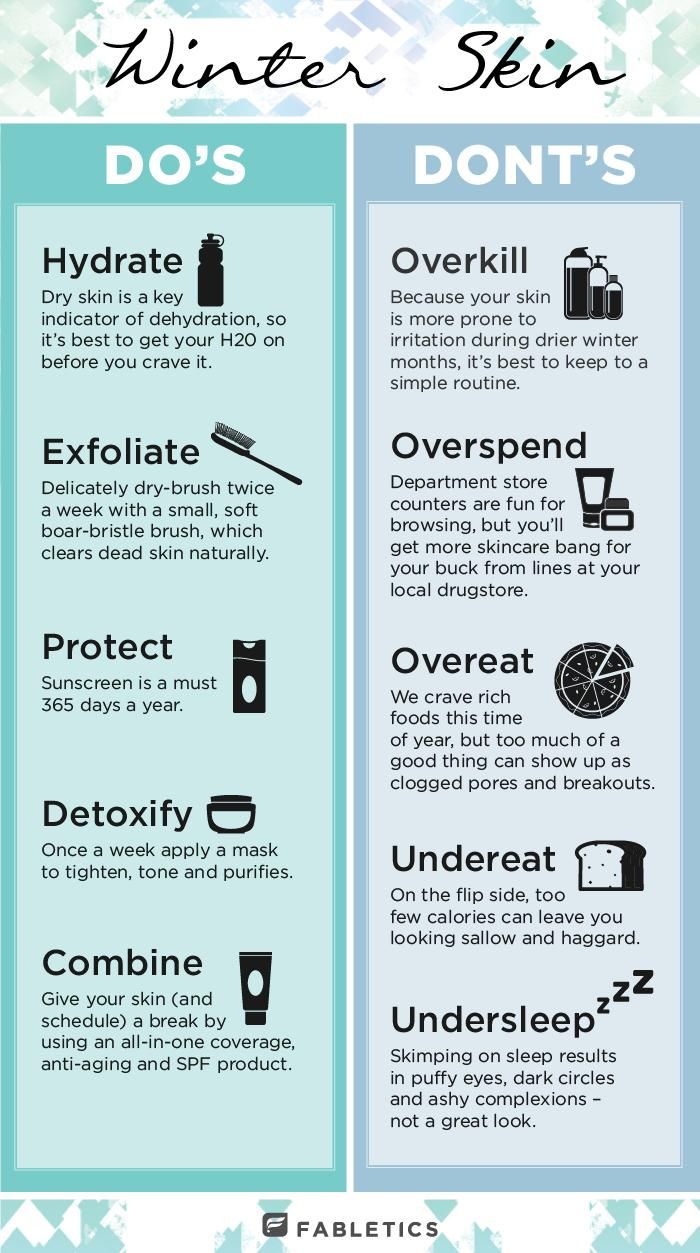 Tips for winter skin care:
1) Gentle Routine: Change up your routine to include a cleansing milk or mild foam, a toner without alcohol and a hydrating mask.
2) Intensive Hydration: Start and end your daily with skincare routine with an oil based, non clogging moisturizer to keep your skin hydrated.
3) Choose the right moisturizer: Switch to an oil-based moisturizer and stick to one with natural ingredients.
4) Sun protection: Apply a sunscreen to the face and hands to protect from sun damage throughout the day.
5) Lukewarm soak: Use lukewarm water when showering or bathing and add oatmeal or baking soda to soothe dry, itchy skin.